Chopper's Page
Honestly, I get so many questions about this dog, I finally decided to put up a web page.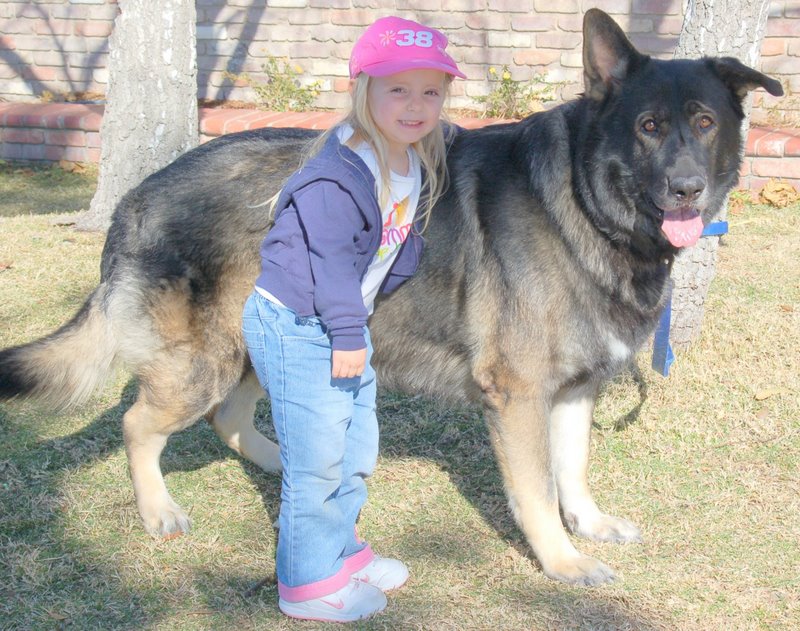 Chopper is a Shiloh Shepherd. Chopper is currently five years old and weighs about 170 pounds.

Frequently Asked Questions About This Dog

Chopper comes from Majestic Knights Shilohs

What's his name? Chopper.

Is he a German Shepherd?
No, he is a Shiloh Shepherd. I searched for a decent German Shepherd for two years before I bought Chopper. I wanted a large dog that would be good with kids, and a good protector, with high intelligence, and good health. All of the German Shepherds I found either had a high incidence of bad hips or they were from guard dog lines that weren't suitable for small children, or they were too small for what I wanted. I also didn't like that silly sloped back that many German Shepherd breeders seem to be producing.

Shiloh Shepherds are an attempt to breed what you might call a perfect German Shepherd -- times two. They are bred for a number of specific characteristics:

a) Good family temperament. Shiloh Shepherds are bred to be family dogs and to have a very soft, easy to manage personality. They are generally excellent with kids.

b) High intelligence. Shiloh Shepherds can typically understand up to 100 words.

Chopper learns without being taught. If I do something the same way three times, he will remember the pattern and respond accordingly whether I was trying to train him or not.

c) Good hips. The breeders of Shiloh Shepherds keep careful records of the genetic history of the dogs and they breed them specifically to eliminate hip dysplasia.

d) Large size. The minimum size for a registered Shiloh male is 120 pounds. For a female, the minimum is 100 pounds.