CITYVIEW - JULY 29, 1998

Bob's name in vain

The Bob Marley Festival generates donations to a worthy cause.
But do good intentions command profits?

B Y J E N N I F E R W I L S O N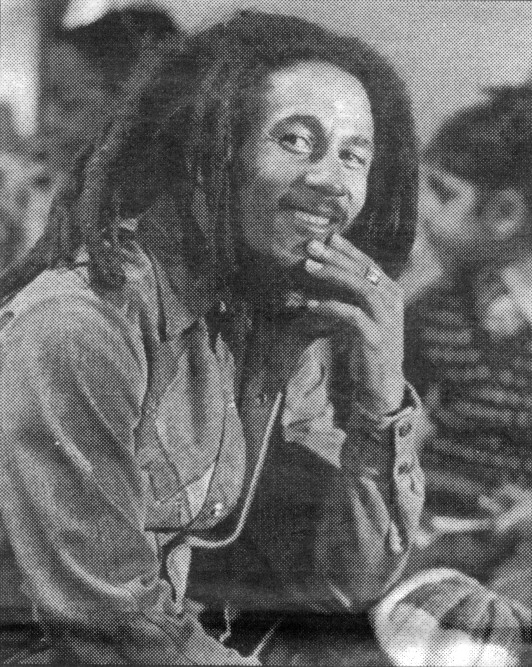 A few different factions will benefit from this Sunday's Fourth Annual Bob Marley Festival at Blank Park. By bringing two food items for admission, reggae fans will fortify the Food Bank of Iowa. Bands will get exposure to an audience of 10,000. Volunteers will sleep with patchouli-scented dreams of charitable works.
And organizers Connie Derry and Pat Costigan will pocket a decent wad of cash, or so claim their critics.
The festival is supposed to be about "peace and unity," say organizers. But their detractors accuse them of using this as a smokescreen to personally enrich themselves.
The show generates revenue through the sale of beer and pop and the rental of vendors' space. Because it's billed as a benefit, expenses are minimized through donations or cut-rate prices. A league of volunteers - which this year includes a Boy Scout troop - handles most of the day's labor. (Derry's husband, Larry, says the festival makes a donation to the troop, but wouldn't reveal how much.)
These charitable acts essentially subsidize the show, leaving a handsome return for Derry and Costigan, claims Dave Grimm, a former organizer.
Grimm helped Derry and Costigan put together the first two festivals. He says that, despite a little rain, revenues that first year totaled around $29,000.
He adds: "There aren't that many costs involved."
Costigan finds Grimm's allegations foolish. "To think that people would come in and organize it for nothing is kind of ridiculous," says the Austin-based promoter. Grimm, it should be noted, is toying with the idea of running a reggae festival himself.
Costigan says past profits were less than $10,000. Derry says they lost money the first year.
The Des Moines Parks and Recreation Department helps with the event's execution. Supervisor Doug Romig says Derry and Costigan reported a $25,000 gross with $20,000 in expenses last year.
But Grimm doesn't buy the figures. "They grossed more than that their first year, just in beer sales."
And Romig estimates the attendance has increased from 6,000 in 1995 to 10,000 in 1997.
The Central Iowa Blues Society sold soda that was donated to the festival the first year, a fundraising venture that netted around $1,000, according to Grimm. "Then when Connie saw how much money they made, she took it away from them."
Add beer sales to that - the festival moved 40 kegs last year - and rent of a few hundred dollars per vendor. Sponsors include The Des Moines Register (advertising trades and cash) and Rieman Music (some sound equipment). Derry's liquor license from the Hideaway Lounge transfers for the day. Insurance and security are among the remaining expenses.
True, it's all for a good cause. Past festivals have collected about 40,000 pounds of food. But some say it's not all dancing with Jah. Some bands believe they are being squeezed by the promoters as well.
"We've done a couple of the Bob Marley deals," says "Doc" James, bass player for the Tulsa band Local Hero. He says his band won't visit again. "On the surface, it seems like a good thing that they do. Underneath, it's definitely a money-making thing for a few people. I know one thing, the bands ain't seeing it."
Doug Hoskins, agent for the Fairfield band Bambú, says the band will make around $200 with no lodging when they play Sunday. "We know that money's coming into this event. That's the kicker."
Also, the festival has been using Bob Marley's name and likeness without authorization. A representative from Bob Marley Music Inc. says the Des Moines festival must be licensed and regulated through the Marley family next year. (The rep says Costigan had permission to use the name, but that was for a show in Austin.)
Bob Marley made music about unity. DJ Fraj at Inner City Music, a two-time vendor that was not invited back after Grimm quit, says he questions if the event upholds this philosophy.
"To me, it was more of a community thing at one point," says Fraj. "Now it's become more of a corporate thing for the white-collar workers to put their shorts on and remember when."
CITYVIEW
The Depot at Fourth
100 4th Street
Des Moines, Iowa 50309
515-288-3336 voice
515-288-0309 fax
cityview@mail.commonlink.com